Lessons
Learning is a journey, and your students want to know you are with them. How do you let them know you truly are? In my experience, this is done by creating learning experiences that mean something. Experiences that live in real space. Experiences designed to be seen by more eyes than yours as the teacher. What do the other students think about the issue? What about experts in the field? I am a longtime proponent of designing lessons that do not live on the page alone. And yet, I also understand that every lesson on every day cannot possibly live such a contextualized life. There are skills to be learned. Basic facts to comprehend.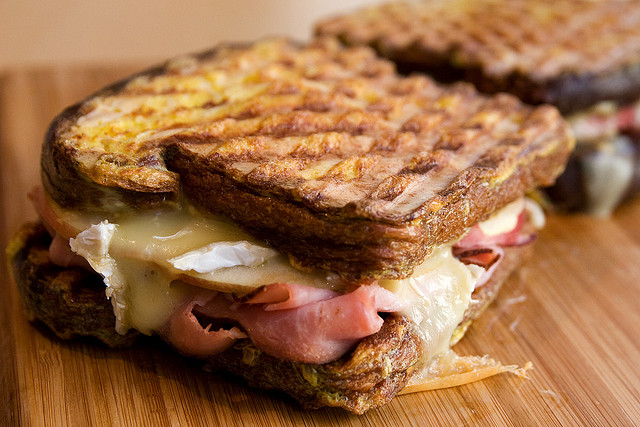 And yet, even these basic facts and skills can be presented in such a way that they feel intended for the learner alone. Customized. Toasted. A recent post by Seth Godin posited the value of things being "toasted." In this brief post, he defines "toasted" as this:
"Here's a little treat, something extra I did that wasn't necessary, for you, right now, here, I made this."
He's right. As a fan of good food, I can honestly say that whether via restaurant chef or home-made, anything toasted carries with it that extra bit of "just for you" at that very moment. This can apply to every single experience in the classroom. But first, what might be the alternate view? McDonald's burgers? Textbook-company-created worksheets? Lesson 3.1.1?
I remember many of my first experiences as a teacher back in 1993 as clear as if they happened yesterday. Back then I was handed a textbook and a course title. "Biology" is a really vague direction without articulated standards and learning targets to define the scope. I must state that my district had actually produced a curriculum charting the path more than others. However, it would be some years before strong instructional leadership helped to not only define the K-12 pathway, but also to align it with local assessment to check progress along the way. Prior to that time, my colleagues generally marched forward along a path prescribed by the textbook company we had adopted. And this…  this led to stepwise assigning of tasks, number by number until the end of May. Students catch on to this. And they catch on quickly.
Reality
It is here that I must say unequivocally that the job of a teacher  – 100+ students of all abilities, defined time spans, the sum total of the "school experience," etc. –  is massive. I know the depth of that reality because I lived it for 25 years. I lived it in both face to face and blended environments. I lived it as a teacher, and later as a school instructional coach, a district instructional technology specialist, and a district instructional coordinator. I know the time it takes to design a solid lesson. Luckily, I did this for many years prior to the national standards movement, as well as for many years under such external pressures.
One thing I can honestly say I learned in year one: never photocopy a blackline master worksheet. No matter how well constructed or designed. Even prior to the equalizer we now know as the dawn of the Internet, students could easily see through the McDonalds-like automation of the worksheet. If they were asked to complete a task on paper for me… it was designed by me. It was designed by me, and customized directly for them… and I made sure in construction that they would know it.
Forward
Today we know far better. We have long lived in a world where media is created by anyone and everyone. Students know when you are creating a task specifically for them, and they appreciate it. The appreciate it by responding to a level we desire because they buy in to reality far more than into a false construct. Fast forward to today…  where I lead a virtual school of 19 teachers offering a total of 34 courses to a district of nearly 20,000 students and many more in the region we serve. And so, I ask the simple question: to teachers near and far: how toasted are your offerings for your students? How do you put those dark delightful grill marks onto your designs for learning?
Artwork thanks
*Robyn Lee for "Ham, Brie and Apple French Toast Panini" via CC on Flickr
*Ewan McIntosh for "She's not so keen on worksheets – quite right!" via CC on Flickr