"Play game, 'puter game… play 'puter game… gaaaame… yayyy!"
My almost-two year old has a thing for letters and numbers.  That, of course makes me delighted because from there, many more things are exciting.  I spend my professional life trying either to help teenagers find excitement in the natural world or colleagues find excitement in refining their practice.  Those two groups of people in my professional life have little in common with preschoolers.  Yet, the content carrots I have to work with there are far more thrilling than the bare bones geometric shapes and associated sounds of letters and numbers.
Now, it is here that I must tell you (as if you didn't know) that I am no kind of authority on early childhood education.  I have spent nearly 18 years as a teacher or an instructional coach.  However, those years have been spent working in secondary education.  I have developed a really healthy love of the process of learning itself, but I first walked to the plate in 1991 swinging a love for science.  Now that I think about it, I suppose there would be a bit of overlap in a Venn diagram of those two entities.  I have now spent less than two years on a case study of early childhood education.  How could I not?  Instructional coach + new father = easy fit.  That said, I welcome the comments here of anyone and everyone who might carry a bit fatter portfolio of educating children.  Please allow me to extend the educational technology discussion down a grade level or ten.
So let's get back to the leadoff quote.  Yes, that is exactly what our little beast now exclaims when either of us sits down by her with laptop in hand.  In reality, all it takes is the slightest hint.  What on Earth is she speaking of while in the throes of such excitement?  Starfall.  She is fired up about the online reading site at Starfall.com.  This is not a new site.  It was founded well prior to the "Web 2.0" boom around 2004.  If you are an early childhood educator -and computers don't frighten you- you likely already know about Starfall.  Since this is not my largest reader demographic, allow me to point most of you in this direction.  Even if you don't have your own larvae at home, you can certainly share this link with friends who do.  They might just thank you.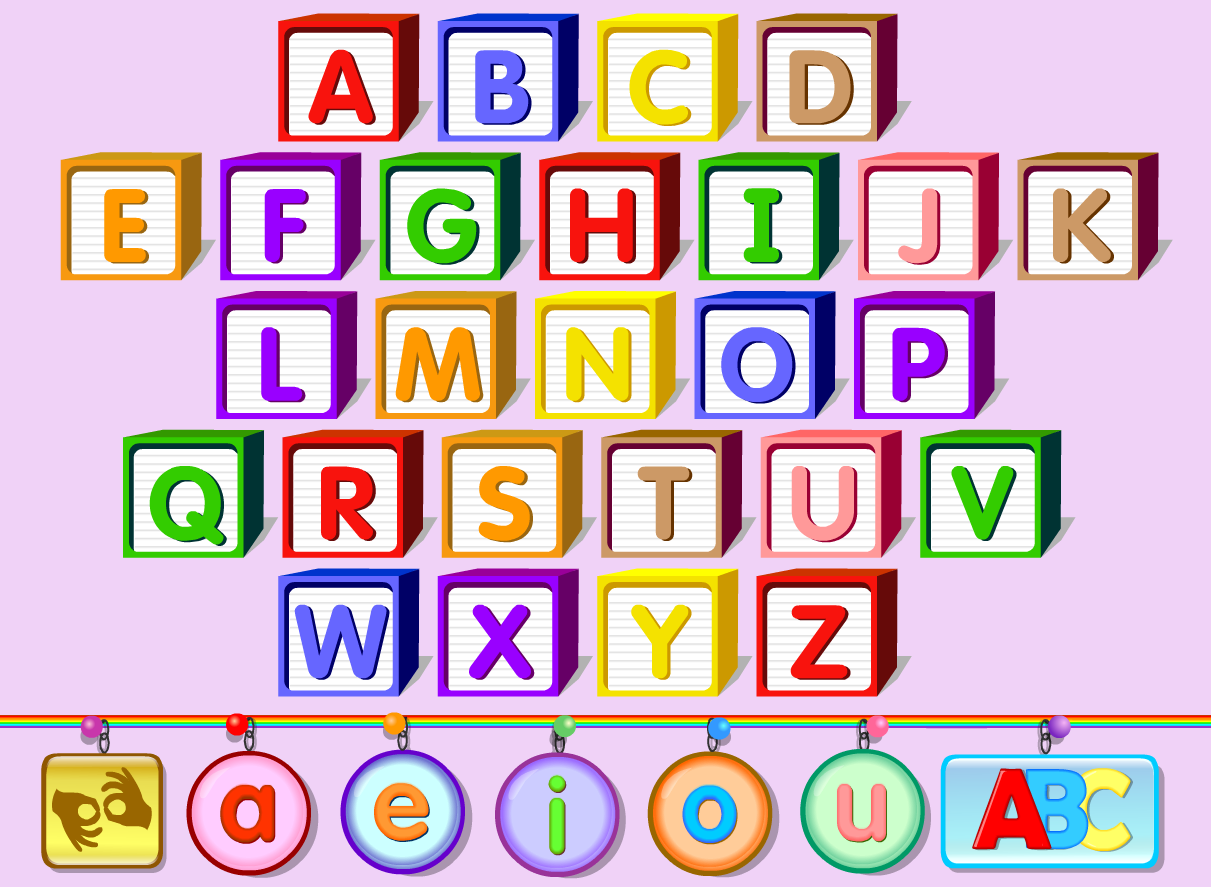 At Starfall, you will not be blown away by slick graphics nor amazing audio.  What you will find is a rather engaging little site for curious tykes that seems to be very sound at what it does.  What does it do?  It provides a rather laid-back version of online reading instruction starting with ABC's and moving on to various levels of early reading.  The ABC's introduce students to the sounds of letters (phonemes).  Learn to Read teaches students how letters are combined to create words.  The simple animations associated here are quite good as the letters (always pronounced by a child's voice) move closer together as they become a word.  The It's Fun to Read section uses learning activities to begin simple sentence construction.  Finally, I'm Reading uses plays, myths and folk stories to increase fluency.
How well does it work?  I honestly have nothing to compare to.  I do know that my little girlie could identify all letters by sight when she was 18 months old.  She has actually delighted in the phonemes for each of the letters, and is starting to identify simple words.  Is this website the only thing she has explored in that time?  Certainly not.  Erin & I read a fair bit.  That's a pretty common thing to happen in our family room.  Whether we are reading to ourselves, or to the babe, we read tons…  and much of it is online.  Our little bookworm even finds little corners in the house to hide away and "read."
Will Starfall raise a child through the screen of a laptop?  Not so much.  Will it help out in the early stages of learning to read?  I certainly think so.  It is a very cool part of the puzzle.  In fact, my wife just remarked about how she also first began to actually nail down colors and numbers as a side effect of several of the mini-lessons on the site.  I guess watching mom & dad work & play on laptops influences the way a child likes to learn.  Whether you see that as good or bad, in 2008 it just is.  She gets so fired up when we let her take center stage in front of the ol' Mac and click her own way through the site.  No physical gift or toy we have yet given her has been met with the enthusiasm this website has, and continues to deliver.  Ok, maybe Discovery Channel dinosaur flicks.
Check out Starfall.  Copy the link to anyone in your world with small children.  Or really-  perhaps even older kids who struggle with reading.  I would be curious about that.  Are the animations & examples too young for somewhat older kids to gain from the program?  Or is this something that might be utilized in a school setting?  As I said above, my "expertise" with early-childhood education amounts to one case study with a 23-month old princess.  If you need a "testimonial," link back to this page. Check it out.  Check back.  Let us know what you think here.
And oh…  Merry Christmas, Happy Hanukkah, and many others.  May you all glow in the warmth of any celebration of light in the middle of Winter's darkness.
.